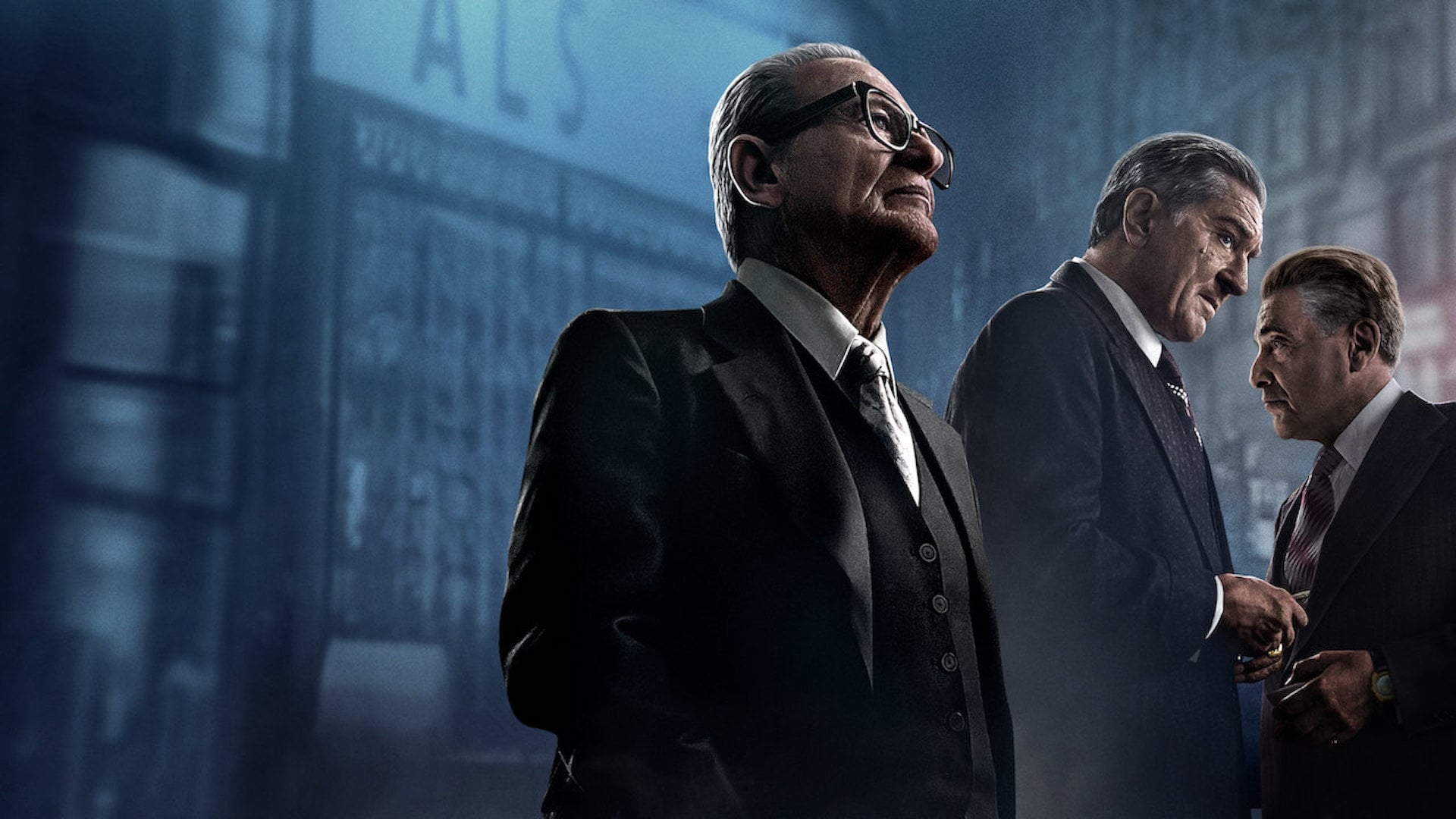 Preko pet godina nakon što je i službeno najavljen, danas je na Netflixu napokon izašao dugoočekivani The Irishman, najnoviji film legendarnoga Martina Scorsesea.
S trajanjem od 3 i pol sata i budžetom od 159 milijuna dolara ova krimi drama je zasigurno jedan od Scorseseovih najambicioznijih projekata. Redatelj je s produkcijom ovog filma počeo još davne 2007. godine ali zbog razno raznih problema projekt je stavljen na čekanje i ponovno je zaživio 2014., a snimanje je napokon počelo tek u rujnu 2017. Zbog visokog budžeta i riskantne de-aging metode kojom su glumci u većini filma digitalno pomlađeni, nijedan studio osim Netflixa nije bio spreman producirati i distribuirati ovaj film.
Ako za jednog redatelja možete biti sigurni da neće razočarati sa svojim mafijaškim filmom onda je to sigurno Scorsese od kojega smo već gledali remek djela tog žanra kao što su Mean Streets (1973), Goodfellas (1990), Casino (1995) i The Departed (2006). U glavnim ulogama je "sveto trojstvo" mafijaških filmova – Robert De Niro, Al Pacino i Joe Pesci koji je zbog ovog filma izašao iz mirovine.
Film započinje scenom u staračkom domu u kojemu se osamdesetogodišnji Frank Sheeran (De Niro) pomoću flashbackova, odnosno vraćanja u prošlost, prisjeća svoje skoro šezdeset godina duge karijere i prijateljstva s mafijašem Russellom Bufalinom (Pesci) za kojega je radio. Nakon godina rada za Bufalino obitelj, Frank upozna i postane veliki prijatelj s vođom sindikata radnika Jimmyjem Hoffom (Pacino).
Prije svega treba pohvaliti vizualne efekte kojima su likovi pomlađeni za različite vremenske periode u kojima se odvija radnja. Istina, potrebno je nekoliko trenutaka da se naviknemo na plavookog tridesetogodišnjeg De Nira ali ova nova tehnologija iskorištena je sjajno i nije distrakcija u filmu kao su se mnogi bojali da će biti.
U svojoj prvoj suradnji sa Scorseseom, Al Pacino je odličan u ulozi ekscentričnoga Hoffe. Jednako dobar je i Joe Pesci kojega smo navikli gledati kao vrlo nasilnog i eksplozivnog kriminalca sklonog ispadima. U Irishmanu Pesci glumi potpuno suprotnoga lika koji je uvijek miran i staložen, ali jednako zastrašujuć. Posebno treba pohvaliti De Nira koji je u glavnoj ulozi jednostavno savršen. De Niro nam odlično dočarava razne nijanse Frankovog lika, od naivnog mladića i obiteljskog čovjeka, do surovog mafijaša i starca punog kajanja. Ostatak glumačke ekipe čine poznate face kao što su Ray Romano, Anna Paquin, Harvey Keitel, Jesse Plemons i mnogi drugi.
Iako traje tri i pol sata film nikada nije dosadan i maksimalno iskorištava to vrijeme prikazujući nam nekoliko priča i podpriča kroz koje uspješno razvija Frankov lik i na realan i upečatljiv način prikazuje život mafijaša koji nije uvijek glamurozan i ima ozbiljne posljedice.
Sve u svemu, The Irishman je zasigurno jedan od najboljih filmova godine i glavnih favorita za Oscare, a spada i u sam vrh bogate karijere Martina Scorsesea koji nam je još jednom pokazao da je i sa 77. godina još uvijek jedan od najboljih filmaša današnjice i da sa jednakom strašću i entuzijazmom radi filmove kao što je to radio i sedamdesetih godina prošloga stoljeća.
Naše ostale filmske recenzije možete pogledati ovdje.