Što gledati ovaj tjedan? U nastavku pogledajte koje filmove smo odabrali za vas iz tjednog programa domaćih TV kanala.
PONEDJELJAK – 29. 07.
RTL | 22:50 – Umri muški 2
Die Hard 2 (1990)
John McClane (B. Willis) pokušava spriječiti katastrofu nakon što su nepošteni vojni operativci preuzeli kontrolu nad međunarodnom zračnom lukom Dulles u Washingtonu.
HTV2 | 23:10 – 99 Domova
99 Homes (2014)
Samohrani otac (A. Garfield) koji je upravo ostao bez posla i obiteljskog doma prisiljen je raditi za beskrupuloznog trgovca nekretninama (M. Shannon) koji je ujedno i izvor njegovih problema.
SRIJEDA – 31.07.
RTL | 21:00 – Lov na zeleni dijamant
Romancing the Stone (1984)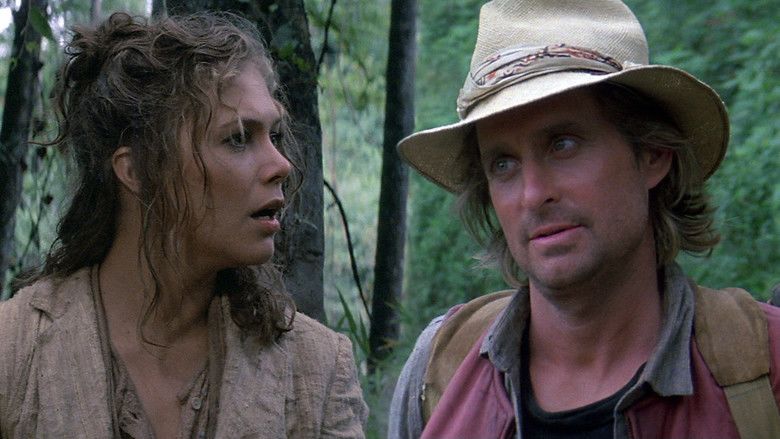 Joan Wilder autorica je popularnih ljubavnih romana čije junakinje proživljavaju sve ono što ona ne uspijeva u vlastitom životu – istinsko uzbuđenje i pravu ljubav. Međutim, stvari će se promijeniti nakon što Joaninu sestru Elaine u Kolumbiji otme zlikovac tražeći za njezin život zemljovid s ucrtanim blagom. Joan kreće u Kolumbiju i započinje opasnu avanturu s lovcem na blago (M. Douglas).
HTV2 | 21:00 – Život Davida Galea
The Life of David Gale (2003)
Doktor filozofije David Gale (K. Spacey) zagovornik je za ukidanje smrtne kazne. Nakon ubojstva drugog aktivista i sam biva osuđen na smrtnu kaznu pa se mora sa još više zalaganja boriti protiv kazne, ali i za svoj život.
ČETVRTAK – 01.08.
RTL | 22:55 – Gradovi na papiru
Paper Towns (2015)
Nakon cjelonoćne avanture, Quentinova cjeloživotna simpatija, Margo, nestaje, ostavljajući iza sebe tragove koje Quentin i njegovi prijatelji slijede na putu života.
HTV2 | 22:45 – Samci
Singles (1992)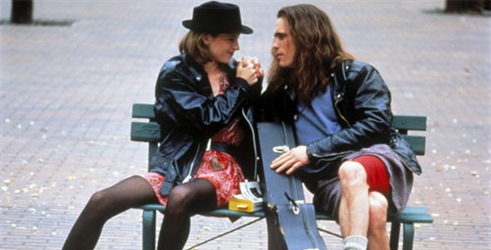 Film prati šestero prijatelja u dvadesetim godinama, koji su uglavnom vezani za "grunge" glazbenu scenu Seattlea. U pokušaju da žive samostalno, suočeni s nesigurnim karijerama, podmirivanjem životnih troškova, s povećanom društvenom sviješću te univerzalnom čežnjom da budu voljeni, ta skupina prijatelja i znanaca dijeli snove, sklonost prema glazbi, kao i zajedničko dvorište zgrade u kojoj stanuju.
NovaTV | 00:05 – Predodredište
Predestination (2014)
Pratimo život Vremenskog Agenta (E. Hawke) koji odlazi na niz zamršenih putovanja kroz vrijeme kako bi spriječio buduće ubojice da počine svoje zločine. Na svom posljednjem zadatku Agent mora zaustaviti jednog kriminalca koji mu stalno uspijeva pobjeći kroz vrijeme. Potjera se pretvara u jedinstveno, iznenađujuće i impresivno istraživanje ljubavi, sudbine i identiteta.
PETAK – 02. 08.
HTV1 | 22:00 – Danny Collins
Danny Collins (2015)
Danny Collins (A. Pacino) ostarjeli je rocker koji odluči potpuno primijeniti svoj način života nakon što njegov menadžer slučajno otkrije pismo staro 40 godina koje Danny nikada nije primio, a čiji je autor John Lennon.
NovaTV | 23:00 – Čudesni Spider-Man 2
The Amazing Spider-Man 2 (2014)
New York je pod opsadom Oscorpa i Spider-Man mora spasiti grad koje se zakleo da će štititi, kao i svoje najmliije koji su u opasnosti.
SUBOTA – 03. 08.
DomaTV | 19:55 – U srcu mora
In the Heart of the Sea (2015)
Radnja je smještena u 1820. godinu i prepričava slijed događaja u kojima se našao brod Essex i njegova posada nakon što su krenuli u potragu za velikim bijelim kitom. Ova nevjerojatna pustolovina poslužila je kao inspiracija za roman Moby Dick.
RTL | 20:00 – Pepeljuga
Cinderella (1950)
Kada Pepeljugu njezina okrutna maćeha spriječi da prisustvuje Kraljevskom balu, ona dobiva neočekivanu pomoć od milosrdnih miševa i ptica, kao i od Dobre vile koja joj uz pomoć čarolije napravi haljinu, cipelice i kočiju. Međutim čarolija traje samo do ponoći, a Pepeljuga na balu upoznaje Princa i zaboravi na vrijeme pa kad sat otkuca ponoć ona bježi iz njegovog naručja, a putem joj ispadne staklena cipelica koju Princ nalazi i to je jedini trag koji ima o svojoj voljenoj.
RTL | 21:25 – Tajni život Waltera Mittyja
The Secret Life of Walter Mitty (2013)
Walter Mitty (B. Stiller) bijeg od svog jednoličnog i dosadnog života pronalazi u svijetu mašte gdje proživljava najčudesnije avanture. Međutim, kada postane izgledno da će on i kolegica koja mu se sviđa izgubiti posao, sanjar Walter kreće u pravu životnu avanturu koja će biti čudesnija od bilo čega što je mogao zamisliti: uzima stvari u svoje ruke i postaje čovjekom kakav je oduvijek želio biti. U glavnoj ulozi je Ben Stiller koji je film i režirao.
NovaTV | 21:40 – Zločesti dečki
Bad Boys (1995)
Detektivi Mike Lowrey (W. Smith) i Marcus Burnett (M. Lawrence) štite svjedokinju ubojstva dok istražuju povezani slučaj heroina ukradenog iz prostorije za čuvanje dokaza u policijskoj postaji.
DomaTV | 22:00 – Dr. No
Dr. No (1962)
Snalažljivi britanski agent James Bond (S. Connery) traži odgovore u slučaju koji uključuje nestanak kolege i ometanje američkog svemirskog programa. Dr. No prvi je James Bond film i jedan je od najboljih filmova cijelog serijala koji broji već 24 filma.
HTV1 | 00:05 – Ananas ekspres
Pineapple Express (2008)
Glavni likovi ove stoner komedije su lijenčina Dave (S. Rogen) i njegov diler Saul (J. Franco) koji bježe od opasnih gangstera koji ih žele ubiti nakon što Dave slučajno vidi ubojstvo koje uključuje najopasnijeg narko bossa u gradu.
NEDJELJA – 04. 08.
DomaTV | 19:55 – Tajna veza
Allied (2016)
Za vrijeme Drugog svjetskog rata, kanadski obavještajni agent Max (B. Pitt) za potrebe tajne misije preuzima identitet supruga francuske špijunke Marianne (M. Cotillard). Par se zaljubi te se odluče vjenčati i ostaviti se špijunskoga posla nakon opasne misije. Idila traje sve dok Max ne bude upozoren da žena za koju se oženio skriva svoju mračnu tajnu.
RTL | 22:00 – Predator
Predator (1987)
CIA pošalje grupu komandosa na čelu sa specijalcem Dutchom (A. Schwarzenegger) u srednjoameričku džunglu spasiti zrakoplovce koje su zarobili gerilci. Komandosi pronađu njihova oguljena tijela i shvate da se u džungli nalazi misteriozno, krvoločno biće. Dutch, njegovi specijalci i preživjela taokinja krenu u potragu za neidentificiranim bićem koje bi moglo biti s drugog planeta, međutim jedan po jedan počinju stradavati.
*moguće je da tijekom tjedna dođe do naknadnih izmjena u TV programu.
Kompletan TV program pogledajte ovdje, a filmske vijesti i recenzije ovdje.