Što gledati ovaj tjedan? U nastavku pogledajte koje filmove smo odabrali za vas iz tjednog programa domaćih TV kanala.
PONEDJELJAK – 25.03.
HTV 2 | 23:30 – Bonnie i Clyde
Bonnie and Clyde (1967)
Usred Velike Depresije Clyde Barrow (Waren Beatty) upoznaje Bonnie Parker (Faye Dunaway) prilikom krađe auta Bonniene majke. Bonnie je zaintrigirana Clydeom i odlučuje mu se pridružiti te zajedno počnu krasti aute i pljačkati banke. Ova kriminalistička drama smatra se prvim filmom u New Hollywood eri i bio je nominiran za čak 10 Oscara.
UTORAK – 26.03.
Nova TV | 23:50 – Gas do daske
Rush Hour (1998)
Hongkonški inspektor Lee (Jackie Chan) i američki detektiv Carter (Chris Tucker) udružuju snage kako bi pronašli otetu kćer kineskog veleposlanika i uhitili kriminalca koji stoji iza otmice.
SRIJEDA – 27.03.
HTV 2 | 21:00 – Nedokazana krivnja
Presumed Innocent (1990)
Nakon što je ubijena bivša djevojka državnog tužitelja (Harrison Ford) upravo njemu je dodijeljen zadatak da istraži slučaj, ali ubrzo on postaje glavni sumnjivac za ubojstvo.
ČETVRTAK – 28.03.
Nova TV | 23:50 – Sad te ostavljam
This Is Where I Leave You (2014)
Nakon što im umre otac, četvero odrasle djece na zahtjev njihove majke prisiljeno je zajedno provesti tjedan dana u roditeljskoj kući. Okupljanje velike obitelji, ali i bivših i sadašnjih supružnika te ljubavnika dovest će do niza čudnih i komičnih situacija.
PETAK – 29.03.
Nova TV | 00:05 – Zodijak
Zodiac (2007)
Film Davida Finchera baziran na istinitome događaju o istrazi o serijskom ubojici Zodijaku koji se podrugivao policiji tako da im je slao šifrirana pisma u kojima je pisao o svojim ubojstvima. Ovaj slučaj postaje opsesija trojice muškaraca (Jake Gyllenhaal, Robert Downey Jr. i Mark Ruffalo) koji nastoje otkriti Zodijakov identitet.

RTL | 00:30 – Pasija
The Passion of the Christ (2004)
Pasija redatelja Mela Gibsona film je o posljednjih 12 sati života Isusa Krista (Jim Caviezel).
SUBOTA – 30.03.
Doma TV | 22:15 – Zoolander
Zoolander (2001)
Osim što glumi glavnu ulogu Dereka Zoolandera, Ben Stiller je ovaj film napisao i režirao. Zoolander je muški supermodel koji je posljedne tri godine osvojio nagradu za modela godine ali nakon što u manekenskome obračunu izgubi od mlade nade Hansela (Owen Wilson) Zoolander pada u depresiju. Modni biznismen Mugatu (Will Ferrell) ponudi mu priliku za povratak na scenu ali to je zapravo krinka kako bi Zoolander ispranoga mozga ubio malezijskog premijera kako bi Mugatui dalje mogao koristiti jeftinu malezijsku radnu snagu.
Nova TV | 23:45 – Čovjek od čelika
Man of Steel (2013)
Clark Kent (Henry Cavill), mladi novinar, prisiljen je suočiti se sa svojim vanzemaljskim podrijetlom kada General Zod, jedan od posljednjih pripadnika Kentovog naroda, izvrši invaziju na Zemlju. Kako bi zaštitio čovječanstvo i svoj novi dom, mladi junak odluči prihvatiti sudbinu i postaje Superman – čovjek od čelika.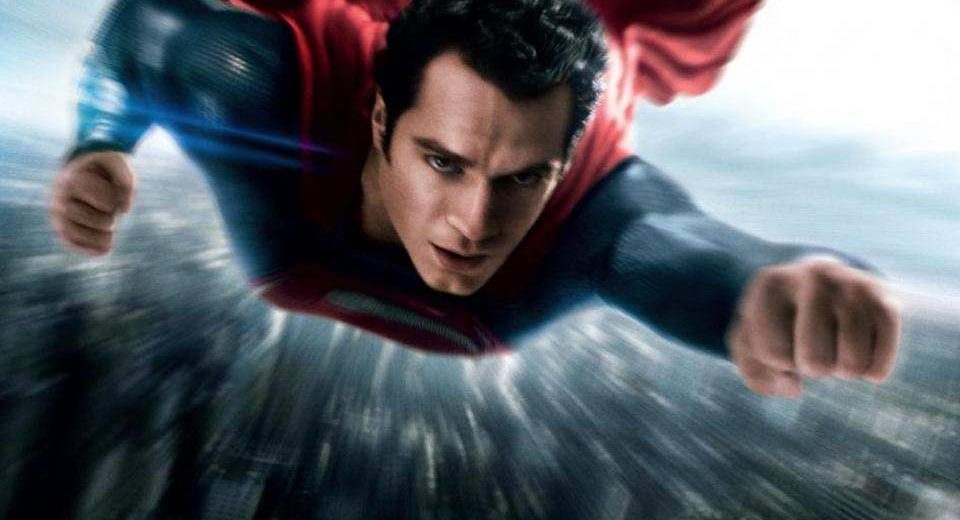 NEDJELJA – 31:03.
HTV 2 | 20:05 – Za dolar više
For a Few Dollars More (1965)
Drugi dio dolarske trilogije Sergia Leonea. Dvojica iskusnih lovaca na glave, Monco (Clint Eastwood) i pukovnik Mortimer (Lee Van Cleef) udružuju snage i kreću u potragu za zloglasnim El Indiom za kojim je raspisana tjeralica i bogata nagrada.
Doma TV | 21:25 – Prljavi igraju prljavo
The Last Boy Scout (1991)
Bruce Willis glumi privatnoga detektiva Joea Hallenbecka koji dobiva zadatak zaštite striptizete Cory (Halle Berry). Kada Cory izgubi život, Hallenbeck i striptizetin dečko Jimmy Dix (Damon Wayans) kreću u istragu i otkrivaju da su u obojstvo umiješani korumpirani političar i vlasnik sportskoga tima.
*moguće je da tijekom tjedna dođe do naknadnih izmjena u TV programu.
Kompletan TV program pogledajte ovdje, a filmske vijesti i recenzije ovdje.