Što gledati ovaj tjedan? U nastavku pogledajte koje filmove smo odabrali za vas iz tjednog programa domaćih TV kanala.
UTORAK – 13.08.
HTV 2 | 21:00 – Rocknroll brod
The Boat That Rocked (2009)
Komedija o razuzdanim DJ-evima koji su 60-ih očarali Britaniju, emitirajuću s piratske radio stanice na brodu rock i pop glazbu koja je definirala generaciju te se tako suprotstavili vladi koja je htjela samo klasičnu glazbu na radio valovima. Glavne uloge u filmu imaju Philip Seymour Hoffman, Bill Nighy, Rhys Ifans, Nick Frost i Kenneth Branagh.
ČETVRTAK – 15.08.
HTV 2 | 21:00 – Beskrajan dan
Groundhog Day (1993)
Ciničan i sebičan televizijski voditelj vremenske prognoze Phil Connors (B. Murray), budi se nakon jučerašnje odrađene reportaže o sviščevu predviđanju zime. Međutim dogodilo se nešto čudno, probudio se u jučerašnjem danu i prisiljen je ponovno proživljavati jedan te isti dan sve dok ne učini ispravnu stvar. Očajan i zaprepašten, Phil će pokušati sve poduzeti ne bi li se stvari vratile u normalu. Bill Murray je u ovoj kultnoj komediji Harolda Ramisa ostvario jednu od svojih najboljih i najpoznatijih uloga.
PETAK – 16.08.
HTV 1 | 20:05 – Ja u ljubav vjerujem
Notting Hill (1999)
San svakog muškarca ostvaruje se za Williama Thackera (H. Grant), neuspješnog vlasnika knjižare u Notting Hillu, kada u njegovu trgovinu ulazi Anna Scott (J. Roberts), najljepša žena na svijetu i poznata glumica. Anna i William bolje se upoznaju tijekom nekoliko mjeseci, ali William ubrzo shvaća da biti zajedno s najtraženijom ženom na svijetu nije lako.
RTL | 21:10 – Johnny English
Johnny English (2003)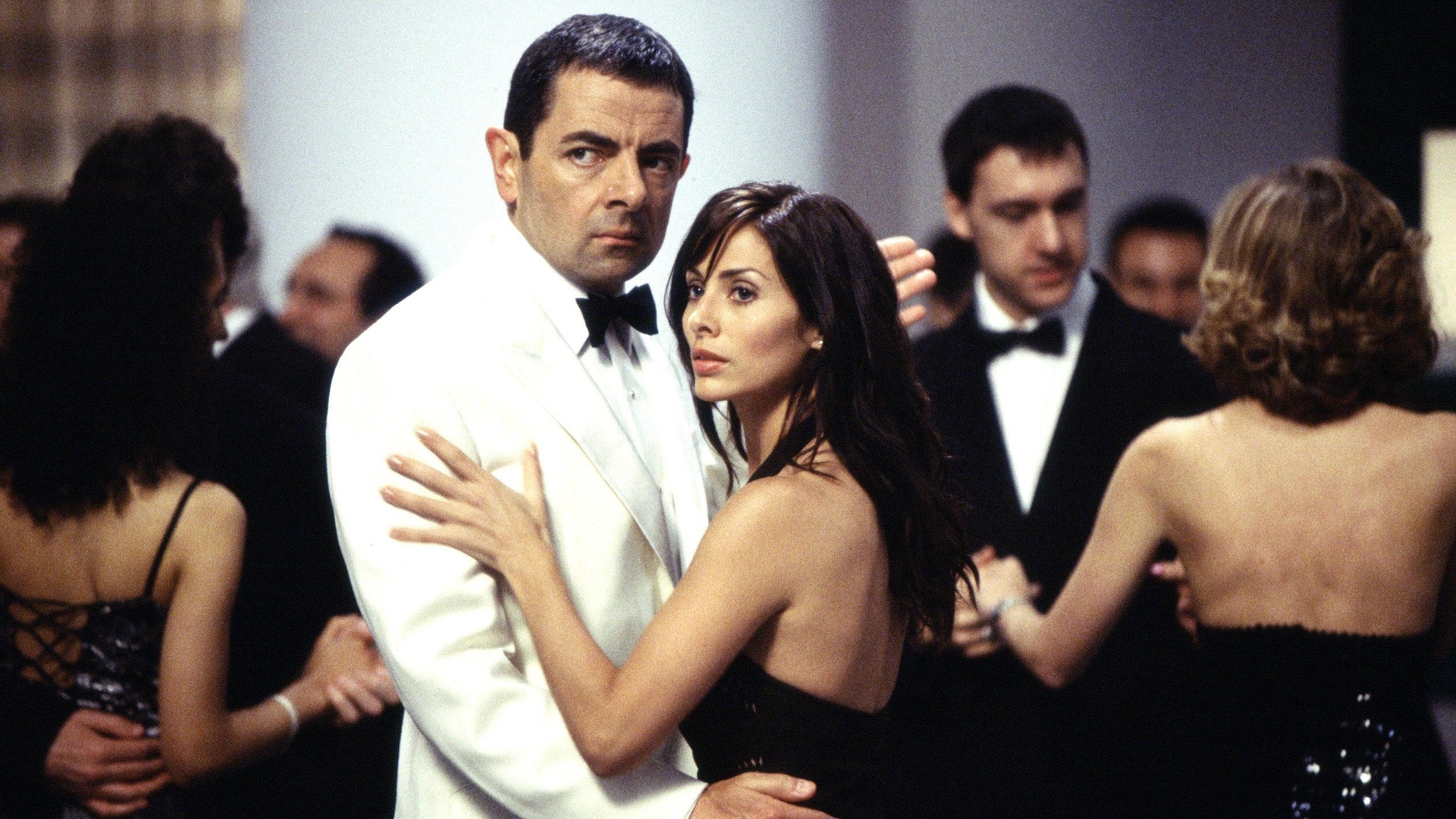 Nakon što svi MI5 agenti poginu na zadatku pronalaska ukradenih kraljevskih dragulja, Johnny English (R. Atkinson), britanski najsamopouzdaniji ali i neinteligentni špijun, postaje jedini britanski špijun. Šeprtljavi English mora zaštititi svoju državu, doznati tko stoji iza ubojstava njegovih prethodnika i demonskog plana krađe Kraljevskih dragulja, simbola nekadašnjeg Britanskog Carstva.
HTV 1 | 22:10 – Termin
Due Date (2010)
Peter Highman (R. Downey Jr.) kroz nekoliko dana očekuje svoje prvo dijete. Dok juri da stigne na avion iz Atlante kako bi bio uz suprugu na porodu, sve mu krene naopako kad slučajno susretne poznatog glumca Ethana Tremblaya (Z. Galifianakis) i bude prisiljen na zajedničku vožnju. Ta će vožnja ispasti putovanje kroz cijelu zemlju na kojem će se uništiti nekoliko automobila, mnoga prijateljstva i Peterovo strpljenje.
SUBOTA – 17.08.
Doma TV | 19:55 – Policajac s Beverly Hillsa
Beverly Hills Cop (1984)
Axel Foley (E. Murphy) detroitski je policajac kojega nadređeni šalju na prisilni godišnji odmor pošto nikako ne odustaje od traganja za ubojicom svoga najboljeg prijatelja. Slijedeći trag ubojice, Axela put vodi do Beverly Hillsa, gdje dobiva upozorenje lokalne policije da se ne miješa u istragu. Axel u Beverly Hillsu pronalazi narkobossa koji je jedan od odgovornih za smrt njegovog prijatelja.
RTL | 20:00 – Pinokio
Pinoccio (1940)
Disneyev animirani klasik o drvenom lutku imena Pinoccio koji kreće na uzbudljivo putovanje vođen snažnom željom da postane pravi dječak.
HTV 3 | 20:05 – Kauboji
Kauboji (2013)
Saša (S. Anloković), relativno uspješan kazališni redatelj vraća se u rodni gradić. Iza sebe ostavlja naizgled uspješnu karijeru, a sa sobom nosi razočaranje, tek zaliječenu bolest i par kofera. Useljava se u tmurni lokalni hotel. No, od posla ipak ne uspijeva pobjeći jer ga načelnik mjesta dočeka sa ponudom postavljanje predstave u zamrlom lokalnom kazalištu. Na audiciju mu se prijavi svega pet kandidata, i Saša nema izbora nego angažirati ih sve. Budući da novi kandidati nemaju preširoku kulturnu naobrazbu, a još manje afinitete dolaze do jedine ishodišne točke zajedničke svim kandidatima – vesterna. Ni žanr, ni sva Sašina iskustva, ni njihova volja, ništa toj predstavi ne garanitira uspjeh.
HTV 1 | 20:05 – Oluja svih oluja
The Perfect Storm (2000)
Film katastrofe temeljen na istinitom događaju i sudbini ribarskog broda Andrea Gail koji se našao u "savršenoj oluji" 1991. Film je režirao Wolfgang Petersen, a glavne uloge imaju George Clooney, Mark Wahlberg i John. C. Reilly.
Nova TV | 21:30 – Računovođa
The Accountant (2016)
Christian Wolff (B. Affleck) je matematički stručnjak koji ima više afiniteta prema brojevima nego prema ljudima. Dok kao računovođa radi u malom uredu, istovremeno isti posao obavlja i za najopasnije svjetske kriminalne organizacije. Zbog svojih sposobnosti zapeo je za oko Ministarstvu financija. Istovremeno, Wolff počne raditi za moćnu kompaniju unutar koje je Dana Cummings (A. Kendrick) otkrila financijsku malverzaciju koja uključuje milijune dolara.
Doma TV | 21:45 – Goldfinger
Goldfinger (1964)
U trećem filmu iz serijala o Jamesu Bondu, britanski tajni agent (S. Connery) mora spriječiti okrutnog kriminalca Goldfingera koji se želi domoći svih zlatnih pričuva SAD-a.
HTV 1 | 22:15 – Iluzionist
The Illusionist (2006)
Eisenheim (E. Norton) je mađioničar u Beču na samom početku 20. stoljeća, koji se zaljubio u ženu znatno iznad njegovog društvenog položaja. Kad se ona zaruči za princa Leopolda, Eisenheim iskoristi svoje moći iluzije da je oslobodi i potkopa stabilnost bečke kraljevske kuće.
NEDJELJA – 18.08.
HTV 2 | 20:05 – Bijeg iz Alcatraza
Escape from Alcatraz (1979)
Frank Morris (C. Eastwood) bivši je pljačkaš banaka te dosada uspješan bjegunac iz nekoliko američkih zatvora. No to bi se trebalo promijeniti njegovim dolaskom u Alcatraz, najstroži i najbolje čuvani zatvor na svijetu. Frank ne odustaje te okuplja skupinu zatvorskih kolega uz koje pažljivo planira bijeg iz zatvora iz kojeg navodno nitko nije uspio pobjeći.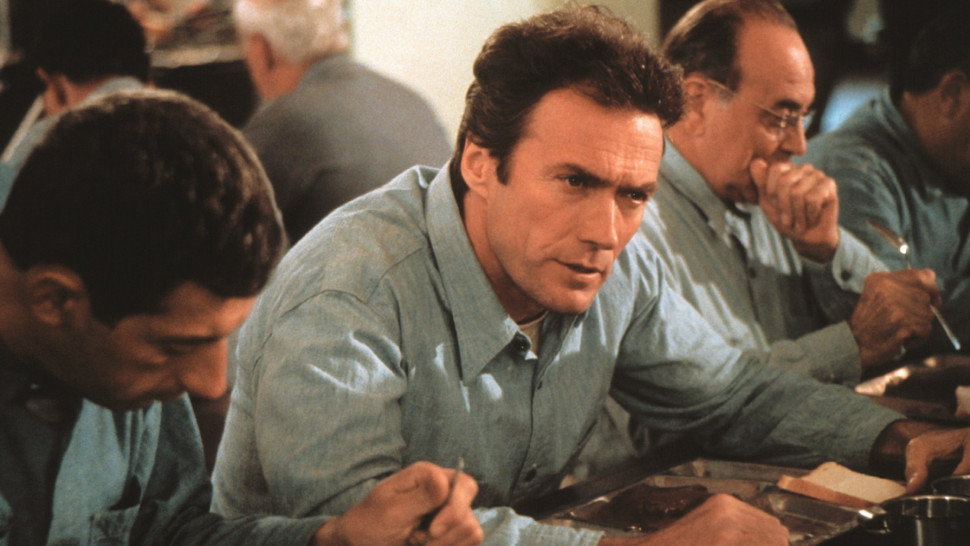 RTL 2 | 20:15 – Carstvo vatre
Reign of Fire (2002)
Dječak Quinn Abercromby (C. Bale) gleda kako zmaj, probuđen iz višestoljetnog sna, odnosi život njegove majke. Danas, dvadeset godina kasnije, Quinn je vođa vatrogasne jedince koja gasi požare i odgovorna je za destrukciju zmajeva. Situacija je alarmantna jer je ljudska vrsta pod naletima zmajeva postala ugrožena. Jedina nada čovječanstvu i općenito civilizaciji su Denton Van Zan (M. McConaughey), poznat kao jedini čovjek koji je uspio ubiti zmaja, i Alex (I. Scorupco) znanstvenica i pilot, dio Van Zanove vojske, koja ima tajno oružje za borbu protiv zmajeva – arhanđele, padobrance koji služe kao mamac zmajevima, koji napadajući njih upadaju u klopku.
*moguće je da tijekom tjedna dođe do naknadnih izmjena u TV programu.
Kompletan TV program pogledajte ovdje, a filmske vijesti i recenzije ovdje.