Što gledati ovaj tjedan? U nastavku pogledajte koje filmove smo odabrali za vas iz tjednog programa domaćih TV kanala.
UTORAK – 04.06
HTV 2 | 21:00 – Oslikani veo
The Painted Veil (2006)
Radnja je smještena u London 1925. gdje Kitty (N. Watts) upoznaje mladog, inteligentnog i sramežljivog dr. Waltera Fanea (E. Norton), za kojega se kasnije i uda. Dr. Fanea zanimaju zarazne bolesti i netom vjenčani bračni par odlazi u Kinu. On je posvećen poslu i obitelji dok Kitty ulazi u vezu sa šarmantnim diplomatom Charliejem Townsendom (L. Schreiber). Kad se tajna veza razotkrije, dr. Fane prihvati posao u zabitom kineskom selu koje je pogodila kolera i vodi ženu sa sobom.
Nova TV | 23:50 – Kako se riješiti šefa 2
Horrible Bosses 2 (2014)
Daleu (C. Day), Kurtu (J.Sudeikis) i Nicku (J. Bateman) dosta je nemogućih šefova pa odlučuju pokrenuti vlastiti posao. No, usprkos početnom entuzijazmu ubrzo uviđaju kako se stvari ne razvijaju onako kako su planirali. Krivca za to vide u prepredenom investitoru koji ih želi nasamariti i zbog kojeg im propadne posao. Očajno i ponovo bez novca oni odlučuju oteti investitorovog sina.
SRIJEDA – 05.06.
Nova TV | 23:50 – Sudac
The Judge (2014)
Uspješni odvjetnik Hank Palmer (R. Downey Jr.) vraća se u svoj rodni grad gdje je njegov otac (R. Duvall), gradski sudac, osumnjičen za ubojstvo. Hank pokušava otkriti istinu i, usput se ponovno poveže sa svojom otuđenom obitelji.
PETAK – 07.06.
RTL | 23:50 – Alien: Osmi putnik
Alien (1979)
Radnja prati sedmeročlanu posadu svemirskog broda Nostromo koju brodski kompjuter budi iz hibernacije kako bi odgovorila na signale emitirane s nepoznatog planeta. Ubrzo nakon slijetanja na planet jednog člana posade napadne misteriozno biće. Ovaj znanstveno-fantastični horor film redatelja Ridleya Scotta jedan je od najboljih filmova toga žanra, a Sigourney Weaver je ulogom Ellen Ripley, hrabre junakinje koja se suprotstavlja nemilosrdnom čudovištu, postala ikonom SF žanra i Alien serijala.
HTV 1 | 22:55 – Donnie Brasco
Donnie Brasco (1997)
Film temeljen na istinitoj priči o agentu FBI-ja koji se uspješno infiltrirao u kriminalnu obitelj Bonnano, jednu od pet mafijaških obitelji u New Yorku tijekom sedamdesetih. U glavnim ulogama su Johnny Depp i Al Pacino.
HTV 1 | 20:05 – Prkos
Defiance (2007)
Židovska braća (D. Craig, L. Schreiber i J. Bell) u istočnoj Europi okupiranoj nacistima bježe u bjeloruske šume, gdje se pridružuju ruskim borcima otpora i nastoje izgraditi selo kako bi zaštitili sebe i oko tisuću židovskih neboraca.
RTL | 21:00 – Brzi i žestoki 7
Furious 7 (2015)
U sedmom nastavku ove popularne akcijske franšize Deckard Shaw (J. Statham) traži osvetu protiv Dominica Toretta (V. Diesel) i njegove obitelji za brata koji je zbog njih u komi.
Nova TV | 22:15 – Čudesni Spider-Man
The Amazing Spider-Man (2012)
Nakon što je Petera Parkera (A. Garfield) ugrizao genetski izmijenjeni pauk, on dobiva nove, paukove moči i nastoji riješiti misterij misteriozne smrti svojih roditelja.
SUBOTA – 08.09
HTV 1 | 20:05 – Prestiž
The Prestige (2006)
U ovom inovativnom trileru Christopher Nolanana, priči punoj preokreta i tajni, dva magičara (H. Jackman i C. Bale) viktorijanskog doba započinju moćno rivalstvo koje će eskalirati u borbu trikovima i neutaživom žeđi za otkrivanjem tajni zanata onog drugog.
Doma TV | 21:50 – Oči širom zatvorene
Eyes Wide Shut (1999)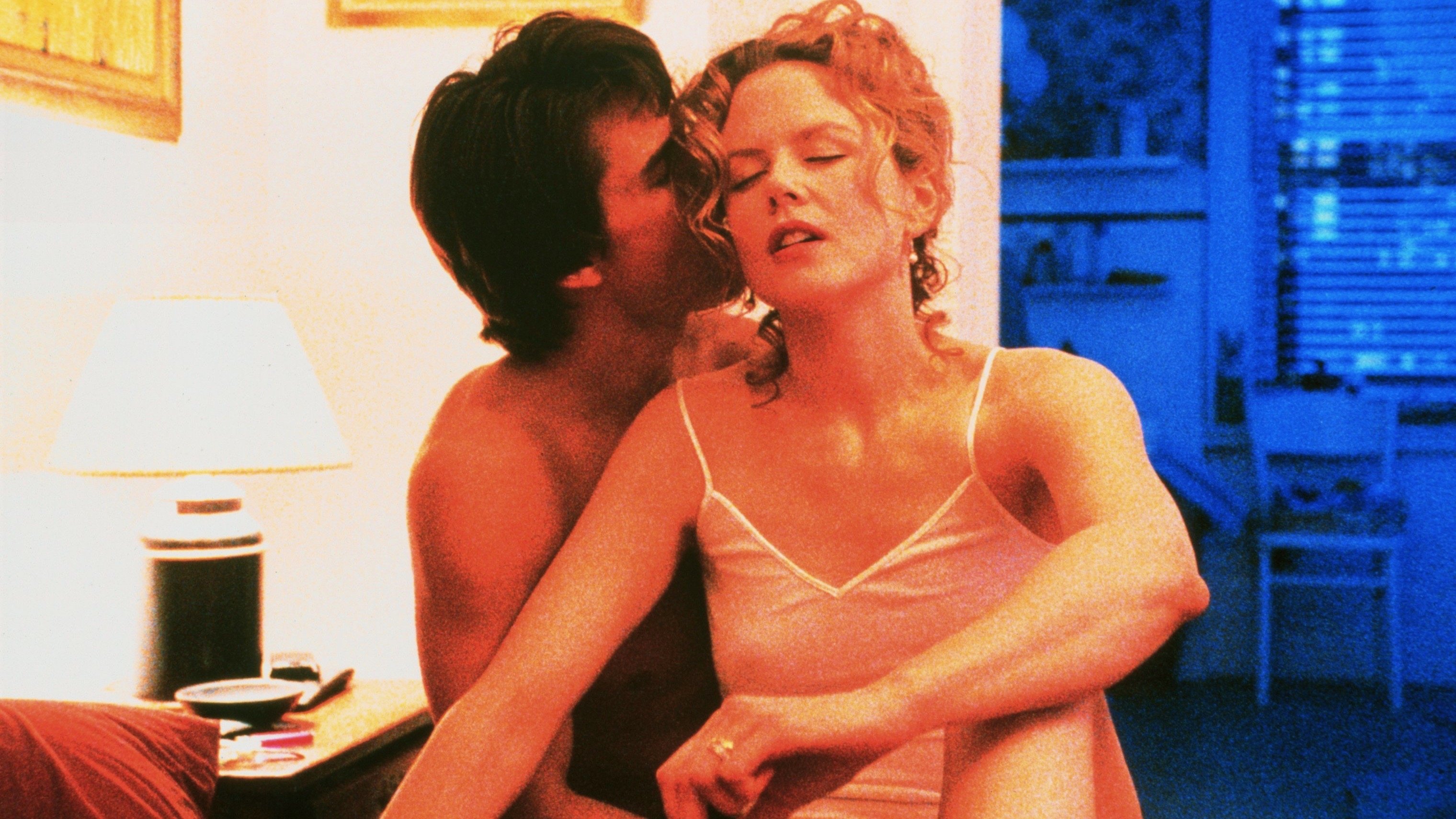 Tom Cruise i Nicole Kidman glume bračni par zarobljen u mreži ljubomore i seksualnih opsesija u misterioznom erotskom trileru velikoga Stanleyja Kubricka koji je preminuo samo nekoliko dana nakon završetka filma.
NEDJELJA – 09.06.
RTL | 20:00 – Avatar
Avatar (2009)
Bivši marinac paraplegičar Jake Sully (S. Worthington), poslan na mjesec Pandoru na jedinstvenu misiju postaje rastrgan između praćenja njegovih zapovijedi i zaštite svijeta za koji misli da je njegov dom. Ovaj revolucionarni film Jamesa Camerona osvojio je 3 Oscara i već 10 godina drži rekord kao film sa najvećom zaradom u povijesti. (2.7 milijarde $).
Doma TV | 18:00 – Moja djevojka
My Girl (1991)
Jedna od najljepših, ali i najtužnijih romantičnih komedija, "Moja djevojka", nezaboravna je priča o prvoj ljubavi i odrastanju, iskren pogled na svijet odraslih očima djeteta. U glavnim ulogama su mladi Macaulay Culkin i Anna Chlumsky.
RTL 2 | 20:15 – Nevjerojatni Hulk
The Incredible Hulk (2008)
Bruce Banner (E. Norton) , znanstvenik u bijegu od američke vlade, mora pronaći lijek za čudovište u koje se pretvara svaki put kad god izgubi živce.
*moguće je da tijekom tjedna dođe do naknadnih izmjena u TV programu.
Kompletan TV program pogledajte ovdje, a filmske vijesti i recenzije ovdje.