Što gledati ovaj tjedan? U nastavku pogledajte koje filmove smo odabrali za vas iz tjednog programa domaćih TV kanala.
PONEDJELJAK – 01.07.
HTV 2 | 22:20 – Zakon ulice
Brooklyn's Finest (2009)
Policijska drama Antoinea Fuque o trojici policajaca koje je sudbina dovela u isto vrijeme na isto mjesto – u kvart u Brooklynu u kojem će svatko od njih pokušati preuzeti zakon u svoje ruke. Odličnu glumačku postavu predvode Richard Gere, Don Cheadle, Ethan Hawke i Wesley Snipes.
UTORAK – 02.07.
HTV 3 | 22:05 – Levijatan
Leviathan (2014)
U ruskom obalnom gradu, Kolya je prisiljen boriti se s korumpiranim gradonačelnikom kad mu kažu da će njegova kuća biti srušena. On regrutira prijatelja odvjetnika da mu pomogne, ali njegov dolazak donosi daljnju nesreću Kolji i njegovoj obitelji. Ovaj film 2015. je bio nominiran za Oscara u kategoriji najboljeg stranog filma.
HTV 2 | 22:50 – Gosford Park
Gosford Park (2001)
Film prati bogate goste na katu i poslugu u prizemlju na zabavi 1932. dok istražuju ubojstvo u koje je umiješan jedan od njih. U ovoj satirično-kriminalističkoj drami o snobizmu, pohlepi, klasnim razlikama, ali i neraskidivoj povezanosti gospodara i njihovih slugu, pojavljuje se dvadesetak likova koje odreda glume poznati britanski filmski i TV glumci. Film je osvojio Oscar za najbolji scenarij.
Nova TV | 00:10 – Lovci na djeveruše
Wedding Crashers (2005)
Romantična komedija o dva ženskaroša (V. Vaughn i O. Wilson) koji nepoznati odlaze na vjenčanja jer su shvatili da su vjenčanja prave prigode za upoznavanje lijepih djevojaka spremnih na seks za jednu noć.
ČETVRTAK – 04.07.
HTV 2 | 22:40 – Čuvar zakona
The Guard (2011)
Narednik Gerry Boyle (B. Gleeson) je irski policajac iz malog grada, konfliktne osobnosti, subverzivnog smisla za humor, kojem je majka na umoru, sklon je prostitutkama i nema apsolutno nikakvog interesa za međunarodni krijumčarski lanac kokaina, zbog kojega mu je u pomoć došao FBI agent Wendell Everett (D. Cheadle).
PETAK – 05.07.
RTL | 21:00 – Mr. Bean na praznicima
Mr. Bean's Holiday (2007)
Mr. Bean osvaja put na odmor u Cannes gdje nesvjesno odvaja dječaka od oca i mora im pomoći da se ponovno pronađu. Na putu otkriva Francusku, biciklizam i pravu ljubav, između ostalog.
HTV 1 | 22:35 – Posljednja patrola
End of Watch (2012)
Vođeni misijom ispunjavanja policijske zakletve i služenja pravdi, policajci Brian Taylor (J. Gyllenhaal) i Mike Zavala (M. Peña) postali su kao braća u svakodnevnom nastojanju da im dan na poslu ne bude Posljednja patrola. Rotirajuća svijetla, glasne sirene i napetu akciju prati iskren i često humorističan odnos partnera koji većinu vremena provode u patrolnom autu čekajući poziv. Dijelovi filma snimljeni su u stilu dokumentarca što pojačava napetost i realnost.
RTL | 22:50 – Komandos
Commando (1985)
John Matrix (A. Schwarzenegger) umirovljeni je specijalac čije nekadašnje, također umirovljene, kolege netko ubija. Uskoro zločinci osvanu i na Matrixovom imanju i otmu mu kćerkicu Jenny, te on kreće u osvetu punu krvoprolića.
SUBOTA – 06.07.
Nova TV | 10:00 – Sedmorica veličanstvenih
The Magnificent Seven (1960)
Legendarni američki vestern o sedmorici revolveraša koji pokušavaju obraniti selo od napada odmetnika. Opaki i neustrašivi odmetnici ipak pokazuju i svoju humanu stranu, baš kao i seljani koji prvi put uviđaju da su sposobni izboriti se za svoja prava.
Doma TV | 20:00 – Neslomljivi
Unbreakable (2000)
U ovom napetom trileru redatelja M. Night Shyamalana publika se upoznaje s Davidom Dunnom. Ne samo da je on jedini preživio strašnu nesreću u vlaku u kojoj je poginulo 131 osoba nego je iz nje izašao bez ijedne ogrebotine. Elijah Price je misteriozan lik koji prilazi Dunnu s naizgled nevjerojatnom teorijom iza svega.
Nova TV | 21:35 – Casino Royale
Casino Royale (2008)
Naoružani licencom za ubojstvo, tajni agent James Bond (D. Craig) kreće na svoju prvu misiju kao 007 i mora u pokeru pobijediti privatnog bankara za teroriste Le Chiffrea (M. Mikkelsen), ali stvari nisu onakve kakve se čine na prvu. Ovo je bio prvi Bond film Daniela Craiga i jedan je od najboljih filmova cijeloga serijala.
Doma TV | 22:00 – Kum 2
The Godfather: Part II (1974)
U ovome nastavku paralelno su ispičane dvije priče – rani život i karijera Vita Corleonea (R. De Niro) iz 1920-ih u New Yorku i njegov sin Michael (A. Pacino) koji u sadašnjosti širi obiteljski posao. Kum 2 jedan je od najboljih filmova svih vremena, a zasigurno je najbolji nastavak svih vremena o čemu dovoljno govori 6 osvojenih Oscara.

NEDJELJA – 07.07
HTV 2 | 20:05 – U redakciji novina
The Paper (1994)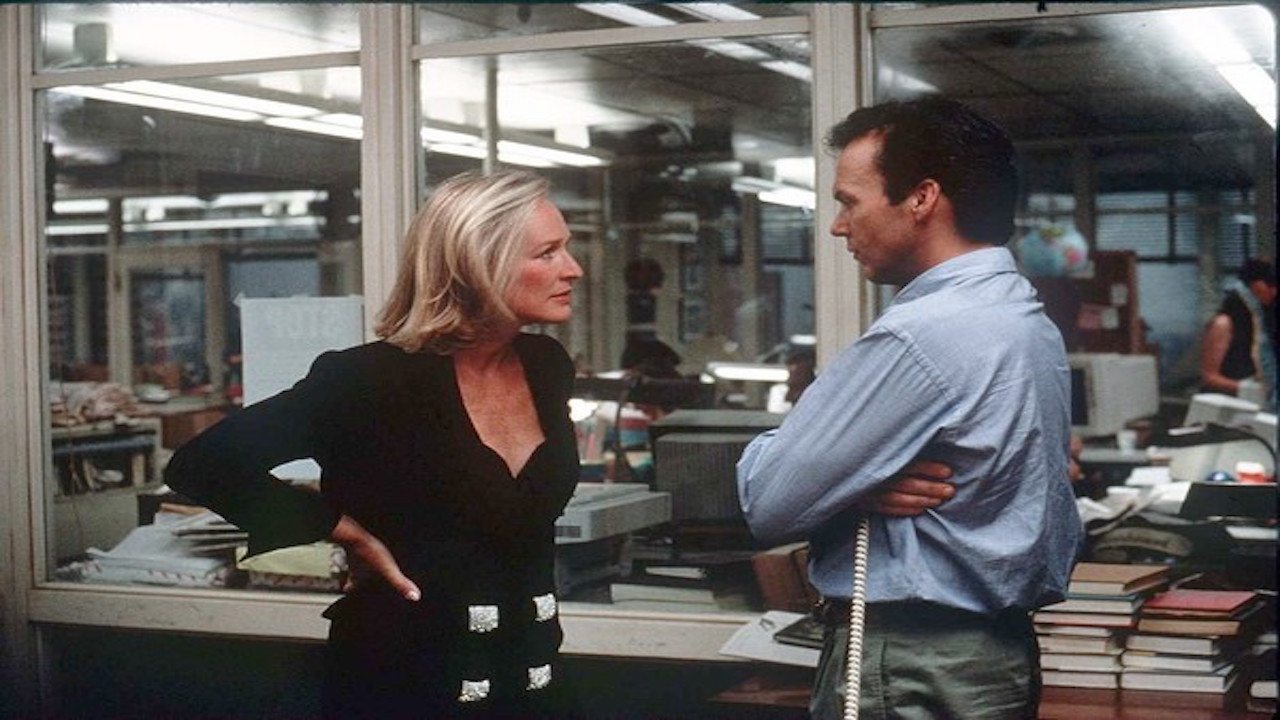 Ron Howard je snimio ovu efektnu satiru o svijetu tiskovnog novinarstva, baziravši radnju na 24 sata poslovanja jedne novinske redakcije. Howard pruža prilično realističan i obuhvatan pogled na svijet novinarstva. Odličnu glumačku ekipu čine Michael Keaton, Robert Duvall, Glenn Close, Marisa Tomei, Jason Robards, Randy Quaid i Jason Alexander.
RTL 2 | 20:15 – Alien 3
Alien³ (1992)
Ellen Ripley (S. Weaver) se srušila na Fiorinu 161, planet koji služi kao zatvor maksimalne sigurnosti. Kada se niz čudnih i smrtonosnih događaja dogodi ubrzo nakon njezina dolaska, Ripley shvaća da je dovela nepoželjnog posjetitelja te se skupina kriminalaca nađe pod opsadom savršenog stroja za ubijanje. Sada se moraju udružiti kako bi od lovine postali lovci. Ovo je bio prvi film redatelja Davida Finchera.
Nova TV | 21:35 – Kong: Otok lubanja
Kong: Skull Island (2017)
Nakon rata u Vijetnamu, tim znanstvenika istražuje neistraženi otok u Tihom oceanu, ne znajući da su ušli na teritorij kojim vladaju čudovišta, među kojima je i mitski Kong.
RTL | 22:00 – Kakvi frajeri!
Hot Shots! (1991)
Kultna parodija Jima Abrahamsa koja ismijava Top Gun, Ples s vukovima, Prohujalo s vihorom i još mnoge druge filmove nije izgubila ništa od svoje atraktivnosti i zabave ni tridesetak godina nakon što je snimljena. Kao pomahnitali pilot zatupljenog izraza lica, Charlie Sheen je odradio jednu od svojih najpoznatijih uloga.
Doma TV | 22:05 – Tango i Cash
Tango & Cash (1989)
Nakon što im smijesti nemilosrdni lukavim neprijatelj, neusklađeni dvojac za borbu protiv kriminala LAPD-a mora staviti svoje razlike na stranu kako bi zaustavili kriminalca koji ih je stavio iza rešetaka.
*moguće je da tijekom tjedna dođe do naknadnih izmjena u TV programu.
Kompletan TV program pogledajte ovdje, a filmske vijesti i recenzije ovdje.