Pred nama je 91. dodjela nagrada Akademije filmskih umjetnosti i znanosti odnosno Oscari 2019. Kao i prethodnih godina ( #OscarsSoWhite, #MeToo ) Oscari su i ove godine obavijeni velom kontroverze. Sve je počelo u kolovozu prošle godine kada je Akademija najavila uvođenje nove kategorije – Best Popular Film odnosno nagrada za najbolji popularni film. Nakon mnoštva negativnih kritika ubrzo su odgodili uvođenje te kategorije. Početkom prosinca Kevin Hart je najavljen kao voditelj nadolazećih Oscara no ubrzo je odstupio s mjesta voditelja nakon što su u javnost dospjeli njegovi homofobni tweetovi iz 2010. godine. Odlučeno je da Oscari 2019. neće imati voditelja, zadnji put takva dodjela održana je 1989. godine. U siječnju je Akademija najavila da će u svrhu skraćivanja ceremonije samo dvije od nominiranih pet pjesama biti izvedene uživo. I ta odluka je dočekana veoma negativno te je ipak odlučeno da će svih pet pjesama biti izvedeno uživo. Sljedeća meta bile su četiri kategorije – kinematografija, montaža, kratkometražni igrani film i najbolja šminka koje su u svrhu skraćivanja ceremonije trebale biti dodijeljene tijekom reklama. Očekivano i ova odluka je izazvala mnoštvo negativnih reakcija te je ubrzo najavljeno da će nagrade za sve 24 kategorije biti dodijeljene uživo.
U ovome tekstu prognozirat ću tko će pobijediti u sve 24 kategorije. Svi koji prate Oscare znaju da su Oscari jako predvidivi i da u većini kategorija postoji očiti favorit koji na kraju i osvoji zlatni kipić, ali svake godine se nađe nekoliko kategorija koje su neizvjesne i u kojima nekoliko nominiranih ima jednake šanse za pobjedu, a često i netko od favorita kiksa. Ove godine dodjela će biti puno neizvjesnija nego prijašnjih godina i samo je nekoliko kategorija koje su ziceri.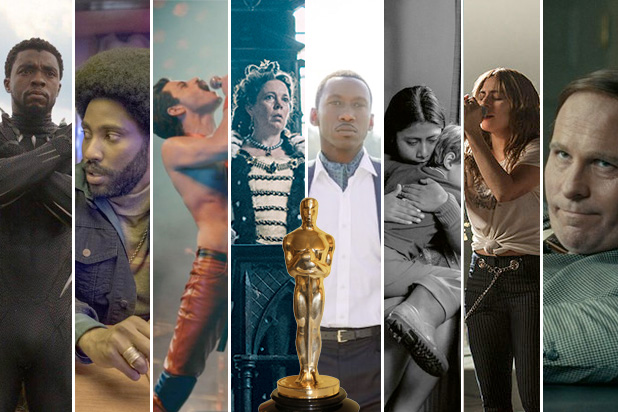 Best Picture
BlackKklansman
Black Panther
Bohemian Rhapsody
The Favourite
Green Book
Roma
A Star Is Born
Vice
Najveće iznenađenje ove kategorije je nominacija za Black Panther koji je postao prvi comic book film u povijesti nominiran za najbolji film. Za najbolji film može biti nominirano deset filmova te su po mnogima nominaciju zaslužili i First Man Damiena Chazella i If Beale Street Could Talk Barryja Jenkinsa. Zanimljivo je da su na Oscarima prije dvije godine Chazelle i Jenkins bili jedan drugome najveća konkurencija. Na kraju su podijelili nagrade te je Chazelle osvojio nagradu za najboljeg redatelja za La La Land, a Jenkins za najbolji scenarij i njegov Moonlight je osvojio nagradu za najbolji film. Ove godine najveći favorit je Roma meksičkog redatelja Alfonsa Cuaróna. Roma je film na španjolskom jeziku koji prikazuje godinu dana u životu jedne meksičke obitelji kroz oči njihove kućne pomoćnice. Roma je nominirana za čak 10 Oscara i ovo je prvi film premijerno i prvenstveno prikazan na streaming servisu (Netflix) nominiran u kategoriji najboljeg filma. Ako Roma pobijedi bit će to prvi film na stranom jeziku u povijesti Oscara koji je osvojio ovu nagradu. Neki računaju da je ta titula pripala francuskom filmu The Artist koji je osvojio Oscara 2012. ali to je nijemi film pa tako nije ni na jednom jeziku. Najveći konkurenti Romi u ovoj kategoriji su Green Book i The Favourite.
Best Director
Alfonso Cuarón – Roma
Yorgos Lanthimos – The Favourite
Spike Lee – BlackKklansman
Adam McKay – Vice
Pawel Pawlikowski – Cold War
Ova nagrada gotovo sigurno ide Cuarónu koji je Romu režirao, napisao, producirao, montažirao i bio je kinematograf. Cuarón u svojoj karijeri ima 10 nominacija za Oscara, a impresivno je da nominacije ima u čak 7 različitih kategorija! Ako Cuarón osvoji nagradu bit će to peti put u zadnjih šest godina da nagrada za najboljeg redatelja odlazi meksičkom redatelju. Glavni konkurent Cuarónu je Spike Lee kojemu je ovo začudo prvo redateljska nominacija. Nominaciju su zaslužili i Bradley Cooper za A Star is Born i Peter Farrelly za Green Book.
Best Actor
Christian Bale – Vice
Bradley Cooper – A Star Is Born
Willem Dafoe – At Eternity's Gate
Rami Malek – Bohemian Rhapsody
Vigo Mortensen – Green Book
U ovoj kategoriji vodit će se gusta borba između Ramija Maleka koji je glumio Freddieja Mercuryja i Christiana Balea koji je sada već tradicionalno drastično promijenio kilažu za ulogu Dicka Cheneya. Malu prednost ipak ima Malek. Zanimljivo je da od svih nominiranih ove godine samo Bradley Cooper nije glumio stvarnu osobu.
Best Actress
Yalitza Aparicio – Roma
Glenn Close – The Wife
Olivia Colman – The Favourite
Lady Gaga – A Star Is Born
Melissa McCarthy – Can You Ever Forgive Me?
Glenn Close još uvijek nema Oscara, a ovo joj je već sedma nominacija tako da je ona ovdje najveći favorit. Osim nje nagradu bi još mogla osvojiti i Olivia Colman za ulogu britanske kraljice Anne. Trebala je biti nominirana i Claire Foy za First Man.
Best Supporting Actor
Mahershala Ali – Green Book
Adam Driver – BlacKkKlansman
Sam Elliot – A Star Is Born
Richard E. Grant – Can You Ever Forgive Me?
Sam Rockwell – Vice
Mahershala Ali je svoj prvi Oscar u ovoj kategoriji osvojio prije dvije godine za ulogu u filmu Moonlight, a ove godine gotovo sigurno osvaja i drugi. Trebao je biti nominiran i Timothée Chalamet za ulogu u filmu Beautiful Boy.
Best Supporting Actress
Amy Adams – Vice
Marina de Tavira – Roma
Regina King – If Beale Street Could Talk
Emma Stone – The Favourite
Rachel Weisz – The Favourite
Amy Adams ovo je šesta nominacija za Oscara i nakon što Glenn Close osvoji Oscara za najbolju glavnu ulogu Adams će ako izgubi postati glumica s najviše nominacija bez ijedne pobijede. Glavne favoritkinje ovdje su Regina King i Rachel Weisz. King nije nominirana za BAFTA i SAG nagrade što joj je veliki minus ali po mnogima je i dalje glavna favoritkinja.
Best Original Screenplay
The Favourite
First Reformed
Green Book
Roma
Vice
Podjednake šanse imaju Green Book i The Favourite ali oko scenarista Green Booka Nicka Vallelonge se nedavno digla mala kontroverza pa mislim da bi to moglo prevagnuti i pomoći The Favouritu.
Best Adapted Screenplay
The Ballad of Buster Scruggs
BlacKkKlansman
Can You Ever Forgive Me?
If Beale Street Could Talk
A Star Is Born
Legendarnom Spike Leeju ovo je već peta nominacija za Oscara u isto toliko različitih kategorija i mislim da će ga u ovoj kategoriji napokon i osvojiti što će mu biti svojevrsna nagrada za cjelokupnu karijeru. Ovo će također vjerojatno biti i jedina nagrada za BlacKkKlansman koji je nominiran u 6 kategorija.
Best Cinematography
Cold War
The Favourite
Never Look Away
Roma
A Star Is Born
Kinematograf na Romi prvobitno je trebao biti legendarni Emmanuel Lubezki koji je za kinematografiju osvojio tri Oscara zaredom. Lubezki je zbog drugih obaveza morao odustati od Rome pa se kinematografije po prvi puta odlučio prihvatiti Cuarón. Nije loše prvi puta napraviti nešto vrijedno Oscara.
Best Animated Feature Film
Incredibles 2
Isle of Dogs
Mirai
Ralph Breaks the Internet
Spider-Man: Into the Spider-Verse
Best Foreign Language Film
Capernaum – Libanon
Cold War – Poljska
Never Look Away – Njemačka
Roma – Meksiko
Shoplifters – Japan
Kako je Roma glavni favorit za najbolji film onda je i za najbolji strani film. Glavni konkurent joj je Cold War Paweła Pawlikowskog koji je ovu nagradu već osvojio 2015. godine filmom Ida.
Best Documentary – Feature
Free Solo
Hale County This Morning, This Evening
Minding the Gap
Of Fathers and Sons
RBG
Mnogi su bili uvjereni da će zlatni kipić za najbolji dokumentarac osvojiti Won't You Be My Neighbor, priča o životu Freda Rogersa ali on iz nekog razloga nije niti nominiran tako da će se u ovoj kategoriji bitka voditi između Free Solo i RBG. Free Solo je napeta priča o penjaču Alexu Honnoldu koji se priprema za riskantan uspon bez zaštitne opreme, a RBG je priča o poznatoj i voljenoj sutkinji vrhovnog suda Ruth Bader Ginsburg. Free Solo je zanimljiviji i popularniji film, a RBG se bavi važnijom temom. Oba imaju podjednake šanse za pobjedu, a ja biram Free Solo.
Best Original Score
Black Panther
BlacKkKlansman
If Beale Street Could Talk
Isle of Dogs
Mary Poppins Returns
Nagradu za najbolju originalnu glazbu trebao bi osvojiti Justin Hurwitz za svoj rad na First Manu ali kako on nije niti nominiran predviđam da će ovo osvojiti If Beale Street Could Talk, a velike šanse ima i Black Panther.
Best Original Song
All the Stars – Black Panther
I'll Fight – RBG
The Place Where Lost Things Go – Mary Poppins Returns
Shallow – A Star Is Born
When a Cowboy Trades His Spurs for Wings – The Ballad of Buster Scruggs
Lady Gaga i Shallow – zicer večeri.

Best Sound Editing
Black Panther
Bohemian Rhapsody
First Man
A Quiet Place
Roma
Best Sound Mixing
Black Panther
Bohemian Rhapsody
First Man
Roma
A Star Is Born

Best Film Editing
BlacKkKlansman
Bohemian Rhapsody
The Favourite
Green Book
Vice
Slično kao i u posljednjem filmu Adama McKaya The Big Shortu i Vice je film kod kojega je montaža u prvome planu i iako je ponekad možda pretjerana savršeno služi McKayevom načinu pričanja priče i polako postaje njegov redateljski trademark. Oscara bi mogla osvojiti i montaža u Bohemian Rhapsody zbog odlične montaže Live Aid scena koje su uvjerljivo najbolji dio filma.
Best Production Design
Black Panther
The Favourite
First Man
Mary Poppins Returns
Roma
Najbolji produkcijski dizajn i najbolja kostimografija su povezane kategorije i iako je The Favourite favorit u obje kategorije Black Panther mu puše za vratom i ovo su jedine dvije kategorije gdje ima realne šanse za pobjedu. Zbog toga prognoziram da će ove dvije kategorije podijeliti pobjednika i da će Oscara za produkcijski dizajn osvojiti The Favourite, a za kostimografiju Black Panther. Time bi Oscari 2019. napokon Marvelu donijeli prvi zlatni kipić u povijesti.
Best Costume Design
The Ballad of Buster Scruggs
Black Panther
The Favourite
Mary Poppins Returns
Mary Queens of Scots

Best Makeup and Hairstyling
Border
Mary Queen of Scots
Vice
Vice ovo osvaja zbog odlične transformacije Christiana Balea u Dicka Cheneya.

Best Visual Effects
Avengers: Infinity War
Christopher Robin
First Man
Ready Player One
Solo: A Star Wars Story
Borba između impresivne scene slijetanja na Mjesec i Thanosa. Moglo bi se reći da je CGI na Thanosu perfectly balanced, as all things should be (sorry). Pomalo ironično ali u ovoj kategoriji Oscara gotovo nikad ne osvoje blockbusteri puni CGI-ja nego "prestižniji" filmovi poput First Mana u kojima su vizualni efekti suptilniji ali podjednako impresivni.
Best Documentary – Short Subject
Black Sheep
End Game
LIFEBOAT
A Night at The Garden
Period. End of Sentence
Tri short kategorije su svake godine najteže kategorije za prognozirati. Malo ljudi gleda shortove i nisu vezani niti za jednu drugu kategoriju. Većina shortova bavi se nekom socijalnom problematikom pa obično pobijedi onaj čija tema je te godine najaktualnija.

Best Live Action Short Film
Detainment
Fauve
Marguerite
Mother
Skin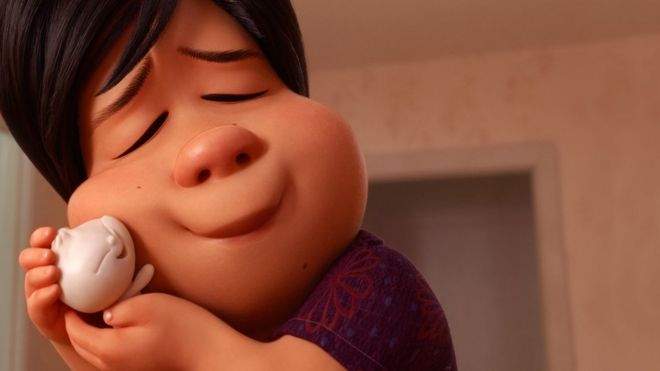 Best Animated Short Film
Animal Behaviour
Bao
Late Afternoon
One Small Step
Weekends

Bao je Pixarov kratkometražni crtić, a obično Pixar osvaja u ovoj kategoriji.
Sve u svemu izgleda da će Oscari 2019. biti vrlo napeti i zanimljivi. Najveći ziceri su Cuarón za redatelja i kinematografiju, Glenn Close i Mahershala Ali u svojim glumačkim kategorijama, Lady Gaga za pjesmu, Spider-Man za najbolji animirani film i Vice za šminku i frizuru. Najneizvjesnije će biti u kategoriji na najbolju sporednu glumicu gdje podjednake šanse imaju Regina King, Rachel Weisz i Amy Adams. Zanimljivo će biti vidjeti i borbu između The Favourite i Black Panther u kategorijama najboljih kostima i produkcijskog dizajna. The Favourite je blagi favorit (pun intended) u obje kategorije ali lako je moguće da u obje izgubi od Black Panthera. Ako izgubi i u kategoriji za najbolji scenarij od Green Booka bio bi definitivni gubitnik večeri i nebi osvojio niti jedan Oscar od čak deset nominacija.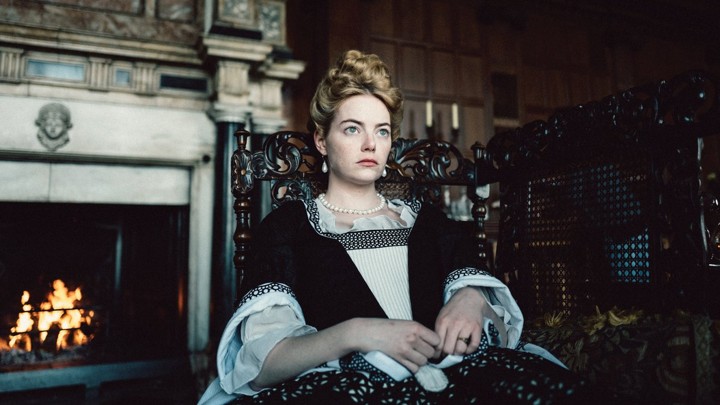 Najveći pobjednik ovogodišnje dodijele bit će Roma odnosno Alfonso Cuarón koji će vjerojatno osvojiti četiri Oscara za svoj rad na ovom veoma osobnom i donekle autobiografskom filmu. Najveći gubitnici bit će A Star Is Born koji vjerojatno osvaja samo jednu nagradu od osam nominacija i The Favourite koji bi na svojih deset nominacija mogao osvojiti samo dvije nagrade, a možda niti toliko.
Dodjelu možete pratiti u noći s nedjelje na ponedjeljak na HTV 1 koji će oko 00:30 početi s prijenosom uživo s crvenog tepiha, a sama dodjela trebala bi početi u 2 sata iza ponoći i trajati otprilike tri sata. Oscari 2019. možda neće imati voditelja ali zato će vas kroz dodjelu na HRT-u voditi filmski kritičari Alemka Lisinski i Boško Picula te Nenad Korkut koji je ovdje prvenstveno kao modni kritičar za dio prijenosa s crvenog tepiha ali se tijekom prijašnjih dodjela pokazao i kao veliki filmski znalac.
Naše buduće recenzije moći ćete pronaći ovdje.