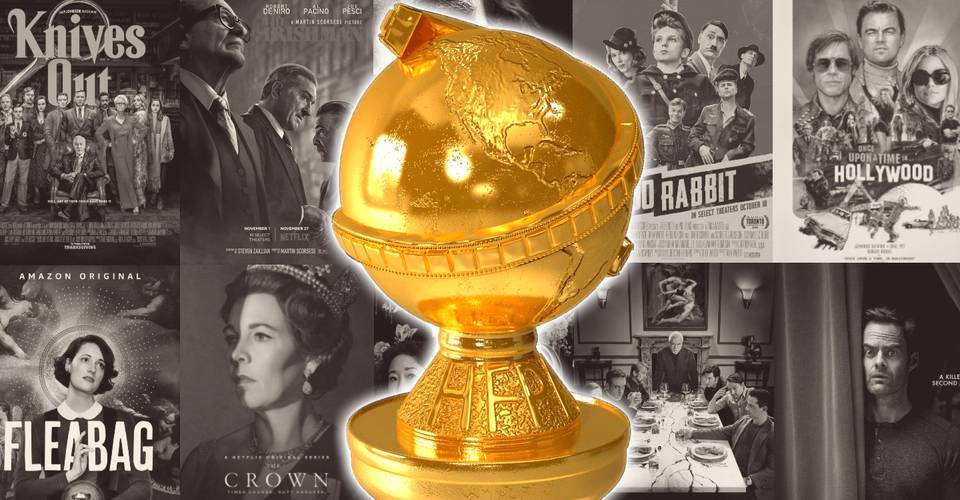 Sinoć su u Beverly Hillsu održane 77. nagrade Golden Globes, odnosno Zlatni Globusi na kojima se nagrađuju najbolji filmovi i serije prethodne godine. Najveći favoriti među filmovima bili su Marriage Story sa 6 nominacija, te The Irishman i Once Upon a Time in Hollywood sa 5 nominacija. Kod serija najviše nominacija, njih 4 osvojili su Chernobyl, The Crown i Unbelievable.
Najveća zvijezda večeri ponovno je bio legendarni komičar Ricky Gervais kojemu je ovo bio peti put da vodi Zlatne Globuse. Gervais je u svojoj maniri još jednom izvrijeđao cijeli Hollywood i pokazao kakvo licemjerje tamo vlada.
Nagradu za najbolji dramski film osvojila je ratna drama 1917, a za mjuzikl ili komediju Once Upon a Time in Hollywood. Za najbolje uloge u dramskim filmovima nagrađeni su Joaquin Phoenix za Joker i Renée Zellweger za Judy, a nagrade za najbolje uloge u mjuziklu ili komediji osvojili su Awkwafina za The Farewell i Taron Egerton za Rocketman. U kategorijama najbolje sporedne uloge nagrađeni su Brad Pitt za Once Upon a Time in Hollywood i Laura Dern za Marriage Story. Sam Mendes je osvojio nagradu za najbolju režiju za 1917, a Quentinu Tarantinu je pripala nagrada za scenarij.
Što se filmova tiče, najveći gubitnici su Marriage Story sa jednom osvojenom nagradom i The Irishman koji nije osvojio ništa. S tri osvojene nagrade najbolje je prošao Once Upon a Time in Hollywood, a po dvije nagrade osvojili su 1917, Joker i Rocketman.
Serija Succession osvojila je nagrade za najbolju dramsku seriju i najbolje glumca (Brian Cox), dok je Fleabag osvojila nagrade za najbolju komediju i najbolju glumicu za Phoebe Waller-Bridge koja je seriju i napisala i producirala. Chernobyl je očekivano osvojio nagradu za najbolju mini seriju, a Stellan Skarsgård je za ulogu Borisa Scherbine nagrađen u kategoriji najboljeg sporednog glumca.
U nastavku donosimo listu pobjednika u svim kategorijama.
Golden Globes 2020 – Filmovi
Najbolji film – drama
1917
Najbolji film – komedija ili mjuzikl
Once Upon a Time in Hollywood
Najbolji glumac – drama
Joaquin Phoenix – Joker
Najbolja glumica – drama
Renée Zellweger – Judy
Najbolji glumac – komedija ili mjuzikl
Taron Egerton – Rocketman
Najbolja glumica – komedija ili mjuzikl
Awkwafina – The Farewell
Najbolji sporedni glumac
Brad Pitt – Once Upon a Time in Hollywood
Najbolja sporedna glumica
Laura Dern – Marriage Story
Najbolji redatelj
Sam Mendes – 1917
Najbolji scenarij
Quentin Tarantino – Once Upon a Time in Hollywood
Najbolji animirani film
Missing Link
Najbolji film na stranom jeziku
Parasite
Najbolja originalna glazba
Hildur Guðnadóttir – Joker
Najbolja originalna pjesma
"I'm Gonna Love Me Again" (Rocketman) — Elton John & Bernie Taupin
Golden Globes 2020 – Serije
Najbolja TV serija – drama
Succession
Najbolja TV serija – mjuzikl ili komedija
Fleabag
Najbolji glumac u televizijskoj seriji – drama
Brain Cox – Succession
Najbolja glumica u televizijskoj seriji – drama
Olivia Colman – The Crown
Najbolji glumac u televizijskoj seriji – mjuzikl ili komedija
Ramy Youssef – Ramy
Najbolja glumica u televizijskoj seriji – mjuzikl ili komedija
Phoebe Waller-Bridge – Fleabag
Najbolja miniserija ili TV film
Chernobyl
Najbolji glumac u miniseriji ili TV filmu
Russell Crowe – The Loudest Voice
Najbolja glumica u miniseriji ili TV filmu
Michelle Williams – Fosse/Verdon
Najbolji sporedni glumac – serija, miniserija ili TV film
Stellan Skarsgård – Chernobyl
Najbolja sporedna glumica – serija, miniserija ili TV film
Patricia Arquette – The Act